A Mini ROWBERRY Family Gathering
This event is to be held on the afternoon of Friday 17th June 2016
at The Black Country Living Museum
and Saturday 18th June 2016
at The Church of Jesus Christ Latter-Day Saints, Penns Lane, Sutton Coldfield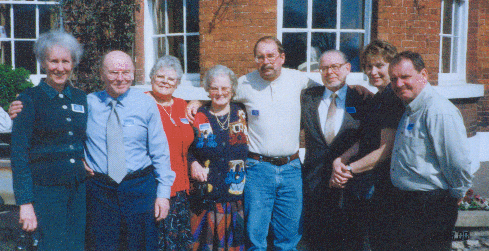 S

adly due to the sale of The Hundred House Hotel at Great Witley, the venue for all of our previous ROWBERRY Family Gatherings, it is no longer possible to hold them in the same format. However people have still been asking me when the next one will be. A visit of some American Rs to meet some newly discovered English R cousins this June, seemed a suitable event to build some sort of Mini Family Gathering around and so this is what we have done, with help from various people.

We would like to invite you to join us for both or one of the two days if you have any interest in the name ROWBERRY or one of its many variants or aliases found today or in the past. Those still extant, besides ROWBERRY include GOMERY, GUMERY, GUMMERY, REWBURY, ROBERY, ROEBURY, ROVERY, ROWBERY, ROWBORY, ROWBREE, ROWBREY, ROWBURREY, ROWBURY,RUBBERY, RUBBRA, RUBERRY, RUBERY, RUBREY, RUBRA, and RUBURY plus many other variants found in the past. Or indeed if you would just like to come along and find out what a One-Name Study is, or get some help with your own Family History on the Saturday morning (see below for further details).

Naturally the theme of the weekend is "Reunions" and new information from the 1939 National Register will be available. So come along and learn more about your family group both past and present.

Some of us will be staying overnight on Friday at The Premier Inn, Birmingham Oldbury, where we will be having a meal at the Brewers Fayre on the same site. You will be most welcome to join us there, although you will be responsble for making your own reservations and settling your own bills.

Programme
Friday 17th June afternoon: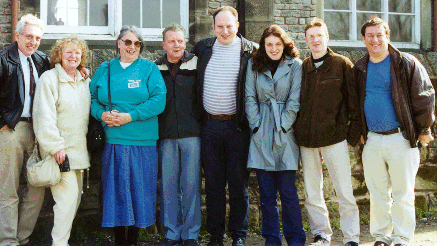 2pm Visit to The Black Country Living Museum Tipton Road, Dudley, DY1 4SQ. We have visited the Museum before during previous Family Gatherings, in 2000 (when it was the scene of another reunion of cousins - see photo, which includes two John RUBERYs!) and again in 2005. However it is well worth another visit as there are many new exhibits including a whole new 1930's street (which includes a larger fish and chip shop!) with other rebuilt buildings. On my last visit I donated some of the items from my parents' house (built in 1935) so this time I plan to play "Hunt the gas poker"!
Hopefully, if there is enough interest, we will be able to obtain a group discount for our entry tickets, so please be sure to let me know if you are planning on coming so that I can arrange this. Prices are given on the Booking Form together with directions. We shall be going in at 2pm, so please assemble outside Reception at 1.45pm to join us for your visit. Late-comers will only be able to get in to join us if they buy their own full price tickets!
We plan to be there from 1pm onwards, in order to have some lunch after our various journeys to get there, so you can come early and join us if you wish, but besides the fish and chip shop there are other places to eat and drink (including a licensed premises!) within the musuem, so you will not go hungry or thirsty during your visit.
For those with their own transport there is plenty of car parking available, but note that there is a £3 parking charge per car. For others, requiring public transport, frequent buses pass the Museum and it may be possible, by prior arrangement, to pick you up from the nearest railway station at Tipton (which is about a mile away).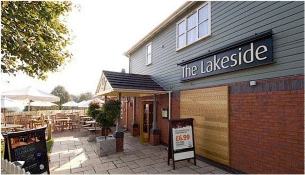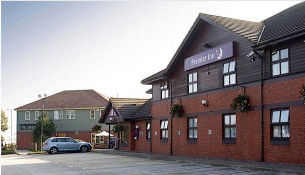 Friday 17th June evening:
7pm Evening meal at The Lakeside Brewers Fayre, Wolverhampton Road, Oldbury, B69 2BH. Telephone: 0121 5523031. Some of us will be staying overnight at the neighbouring Premier Inn and will have our evening meal here. If you let us know that you would like to join us for the meal, then we will add you to the table booking. But you will be responsible for paying for your own meals.
Friday 17th June night:
Accommodation at The Premier Inn Birmingham Oldbury, Wolverhampton Road, Oldbury, B69 2BH. Telephone: 0871 527 8090. You will be welcome to join us here for accommodation, but you must make your own bookings and payments. However please let us know if you plan to join us.

Saturday 18th June:
Saturday sees us at The Church of Jesus Christ Latter-Day Saints, Penns Lane, Sutton Coldfield, B76 1JU. This venue has been made freely available to us by the Wylde Green Ward of The Church of Jesus Christ of Latter-Day Saints, who worship here. We are very grateful for their kindness and help and would encourage you to make a donation towards their Youth who are fund raising so that 15 teenagers aged 14-17 can attend FSY (For the Strength of Youth). This is a world-wide LDS youth programme, that the young people of the Midlands area will be attending for a week in the summer holidays of 2016 at Nottingham University. Any surplus from the Buffet Lunch will also be donated to this.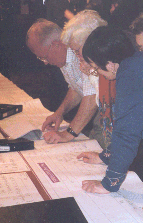 10.30am-4pm "Get-together", with displays of family trees and ROWBERRY One-Name Study research files and indexes. There will be people to answer your questions about your family tree and if you come between 10am and 1pm the Family History Centre will be open, so you can even do some research! Please bring along any research you have done, to enable us to help you better, and any family photographs and documents that you have, so that you can share them with others.

As our theme is "Reunions" we hope that you will be able to meet up with other members of your extended families, both past and present! Everyone who comes that has R ancestors will be able to receive a free, up-to-date family tree for their own branch of the family. If you pre-book this will be ready for you to collect, but others can order one on the day to be posted out.

And finally there will be Kits available for anyone wishing to join the ROWBERRY DNA Project.

During the day we will break for:

12.30-1.30pm A Buffet Lunch will be available for all those who would like one. If possible pre-booking and payment will help to make sure that we have enough food to go around! (Please see the Booking form).

Bookings now being taken!

For further details and costs you can download a Booking Form (PDF) here.

Or please contact:
Polly Rubery

Looking forward to seeing you there!


URL= http://www.rowberry.org/2016.html
Last revised: 1st May 2016
© Polly Rubery 2016