A brief tour of Herefordshire in the footsteps of Wilford Woodruff...2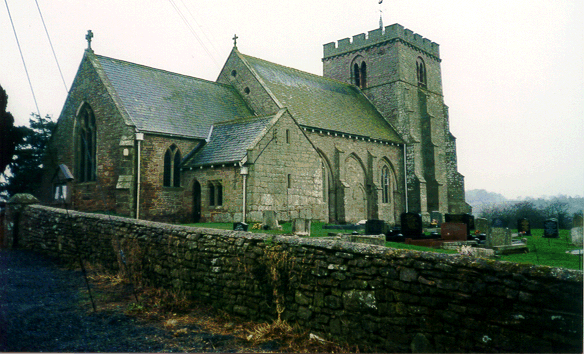 T

he parish church of Much Cowarne is found by taking a long, rough track, which passes through a farmyard on the way there. It was obviously better endowed than the church at Thornbury, as it has many additions of a later date to the fabric of that church.

As with many rural parishes, Much Cowarne contains several small hamlets. One of these is the hamlet of Hopes Rough. It lies at some distance from the parish church, on a lane which eventually turns into the drive to Bromtrees Hall.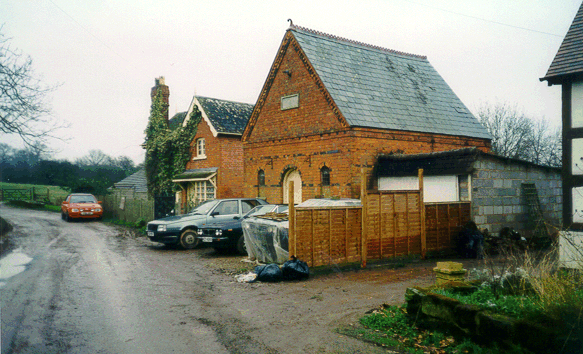 Hopes Rough was the home of another ROWBERRY family. Although I do not believe that any of them emigrated to America, their close neighbours and relatives the HALL and BADHAM families did. As were many of the early converts to Mormonism they were ardent Non-Conformists. Those who remained behind built this chapel, which is sadly neglected today. The neighbouring house was apparently built at the same time, probably to house the preacher. There is no date on either of them.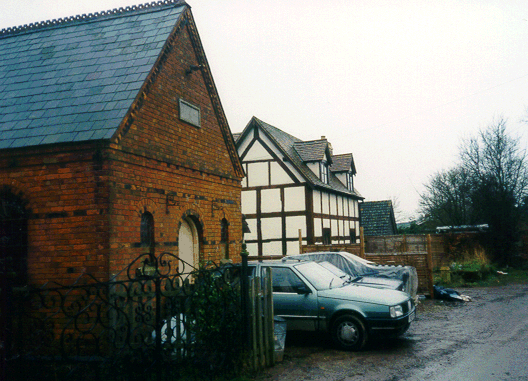 The cottage on the other side has been newly renovated and awaits a new occupier. At the time the ROWBERRY, HALL and BADHAM families lived here it was probably two cottages. There were other cottages here then too, as shown by old maps, but today they have all been replaced by modern bungalows. These were probably built in the mid-twentieth century to provide up to date accommodation for the farm workers of the day. Today as the farm work force has been reduced drastically in numbers they are no longer required, and now house people from outside of the village.
When Wilford WOODRUFF first came to Hereford he stayed with William HALL at Hopes Rough and baptised him and some of his family. William's stepson, Samuel BADHAM, was ordained a priest and given the care of the "church of Dunns Close". Here his son was born in 1841, before Samuel emigrated to America.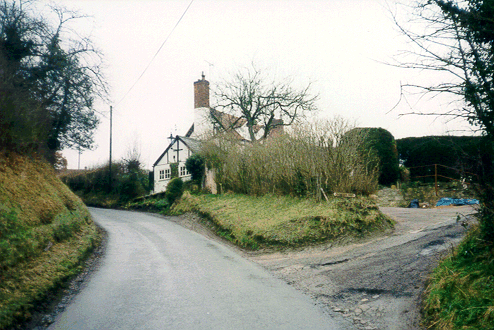 Dunns Close is today two cottages perched on the side of a steep hill at right angles to the road. It was formerly at least four cottages. Because of their location it is difficult to take a picture which shows them well. The road continues up the hill and circles around the head of the valley. From here I stopped to take another picture looking back on them. A plume of woodsmoke was rising from one of the chimney stacks and it was possible to imagine that the scene was much as it would have been when Samuel lived here, over 150 years ago. However at that point in time the hedge in the foreground would probably have been much better maintained by layering.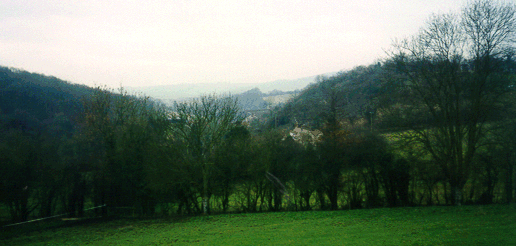 Leaving this view behind I set off to Bishops Frome, the birth place of Bishop John ROWBERY.
Follow me by clicking below.

URL= http://www.rowberry.org/footstp2.html
Last revised: 9th November 2000
© Polly Rubery 1999