Read all about it...
T he ROWBERRY Family Gathering made several of the local newspapers before the weekend, including the Hereford Times and the Ledbury Reporter. Mike Pryce from the Worcester Evening News came to interview me and he wrote a feature article about the Family Gathering and me! Thanks to my postman, Keith Lane, I now have a copy of it.
During the weekend reporters from several papers and a News Agency (Newsteam) attended, with the result that reports were carried in more local newspapers and even the Daily Telegraph. The Worcester Evening News also included an editorial comment sparked by the Family Gathering.
Sometime after the event enquiries from Ron Rowberry in Canada of the Worcester Evening News prompted yet another article about his search for his roots.
If you spotted other articles that I do not have I would be very pleased to have the details. Please contact Polly Rubery.
Here are the articles, with thanks to all the reporters, photographers and newspapers involved (all copyrights acknowledged):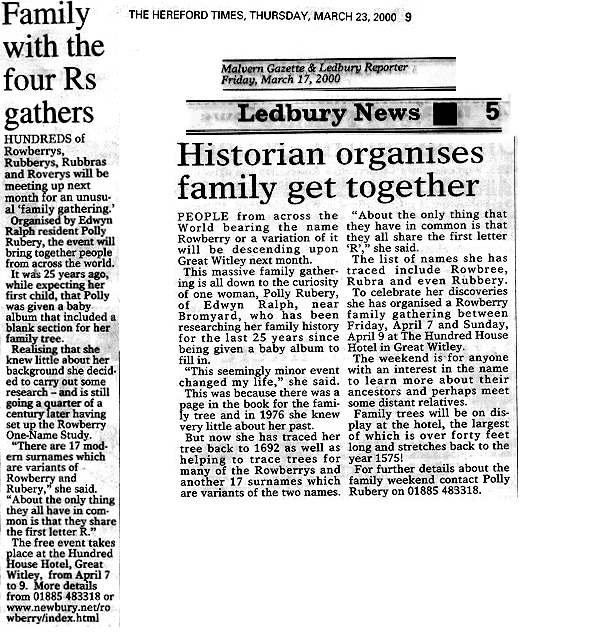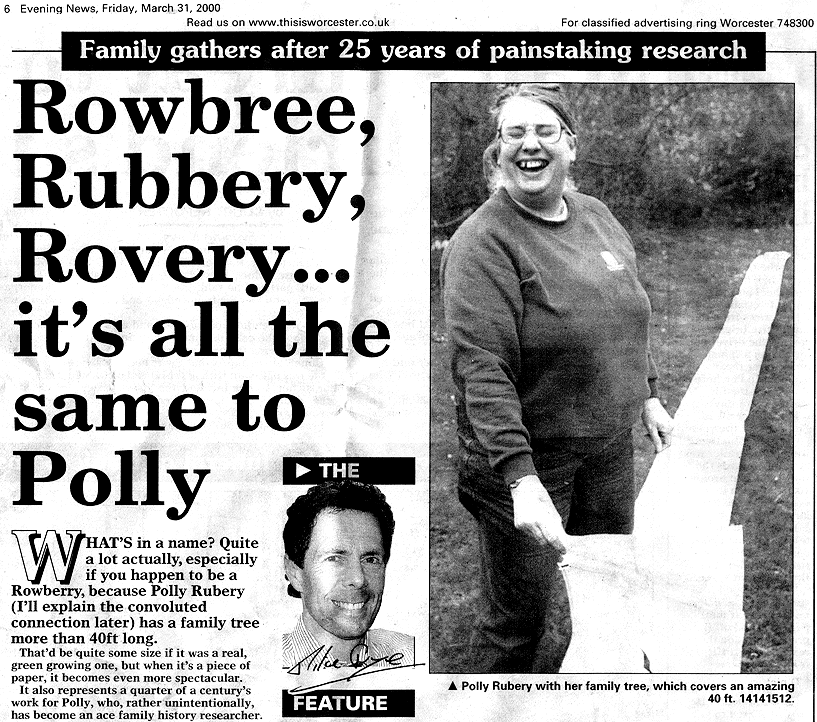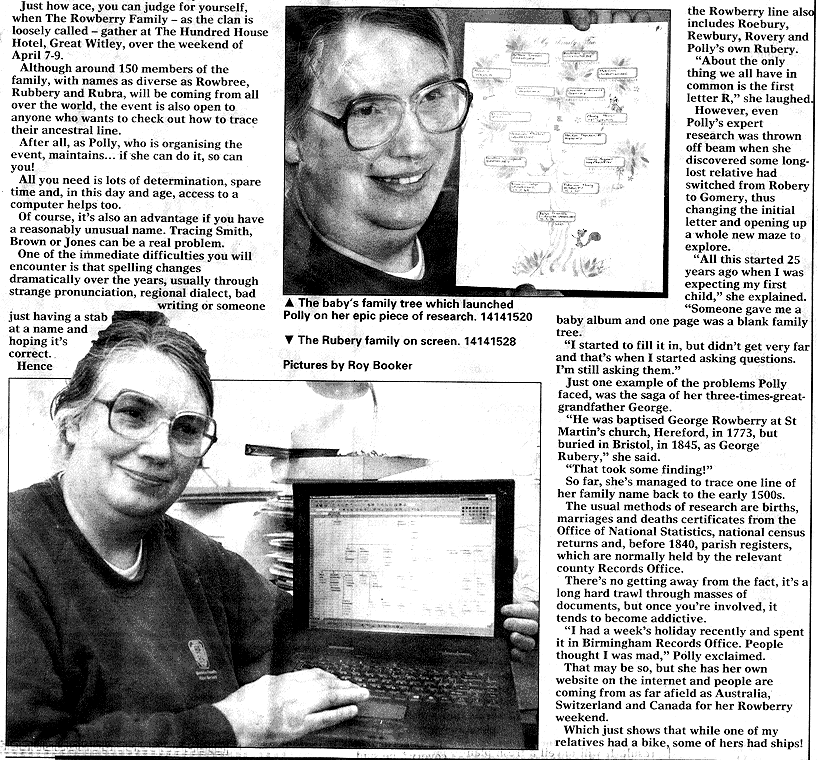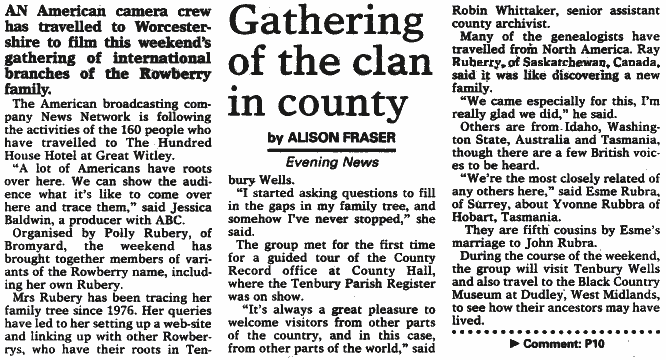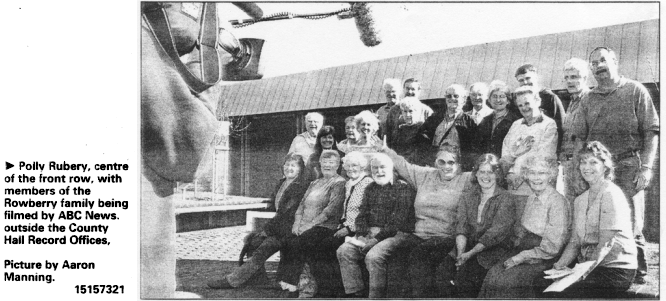 From the Worcester Evening News 18 Apr 2000. The Comment on page 10 follows below: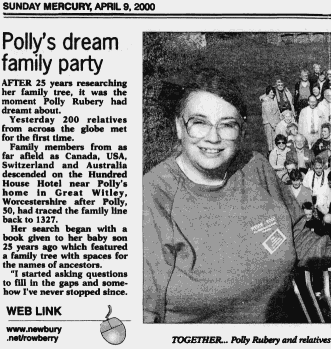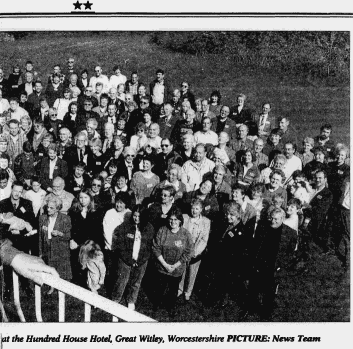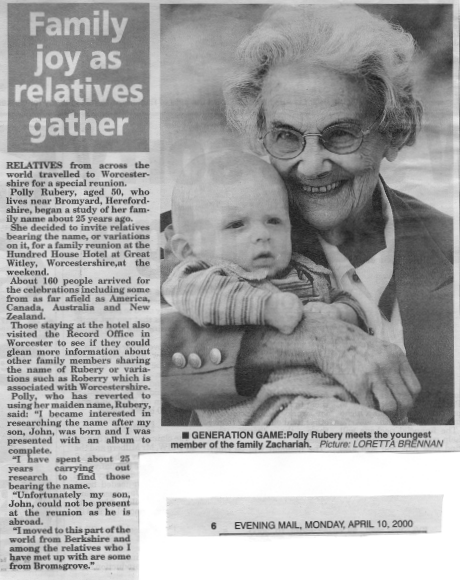 And while the weekend may have aged me somewhat, this is NOT me, but the oldest member of the family who attended RONS - 2000, Elizabeth Williamson an amazing 92-years young! The youngest child there, Zac is her first cousin three times removed. Or in simpler terms his great-grandfather was Elizabeth's cousin.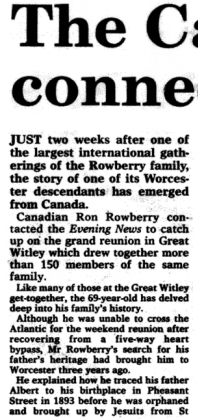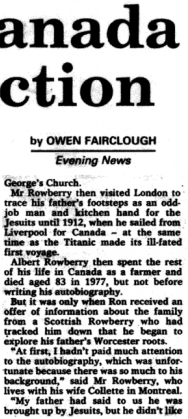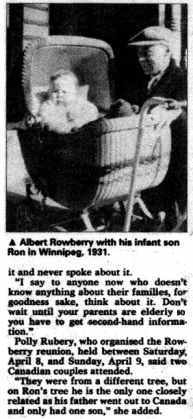 URL=http://www.rowberry.org/r2news.html
Last revised: 9th November 2000
© Polly Rubery 2000