Our Family Grove


The last update to Our Family Grove was Wednesday, 7 Sep 1999
This is the last update that Rick's son Marcos could find the files for. I am not sure if the web page was ever updated after this. If so sadly I do not have the files.
At that time Rick wrote:

---
Well, we've finished (almost) moving to our new home in the Tacoma, WA area.... Once we've settled in, I'll attempt to get back to improving and editing these pages. Thanks for bearing with me.
A number of people have written to confirm or verify information I have here. In most cases, I share the names and e-mails of the researchers. If we do have differences, we'll try to resolve them the best we can.

-----------

I will include surnames on this site for any cousins who are willing to prepare an outline and send it to me. Please e-mail me [see below] if you have any questions or comments. You'll notice that I haven't included the last two or three generations in these family outlines. That's to protect family members' privacy.I hope to add stories and photos links to the names in these outlines over time. If any of you would like to participate in this, please let me know.
I do update these pages as I receive new information. I am not, by any stretch of the imagination, a genealogist. I am a compiler--and a ferreter--of other people's work. Sometimes errors occur--if you tell me what you think is in error, I will either fix the information or provide alternative information when there is a difference of opinion.
Much of the information reflected here has been provided by people who are skilled in tracing family lines. There are so many to thank now, that I've tried to attribute the information or photographs on the appropriate pages. If I've neglected to mention you, PLEASE, let me know. It's not intentional, but more a reflection of my poor organization and my use of time.
The Holloway information has been pieced together from a multitude of sources--much of it from the book, Holloways of the South and Allied Families, C J Stevens, ed. (New Orleans, Polyanthos, 1977; 1021pp, indexed). Please note that any errors you might find are my responsibility, not anyone else. I will happily correct any errors you may find.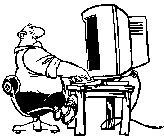 I hope you enjoy!
Richard C. "Doc" Holloway

If you have any corrections or additions to make you will now have to contact me, Polly Rubery.
It is not my intention to research any of these lines in future myself (except of course the ROWBERRYs!), but I will try to keep this site as useful as possible. For this I need your help!
Polly Rubery
January 2003