Other ROWBERRY researchers:
From Puddles to Peasants This is Nicky Rowberry's website, with further details of her ROWBEERY family and the other branches on her family tree, including the enigmatic Annie PUDDLE.
Linda's Web Page Here you will find more about the USA ROWBERRY family, together with details of the other branches of Linda Ames' family. As AOL closed down their free pages, I am now hosting Linda's website here, but some of the coding does not work.
Richard Holloway's Family Grove Richard was another descendent of Bishop John ROWBERRY. Sadly he has died, but I am hosting as much of his website as we have been able to rebuild. If anyone can help with the missing images I'd be very grateful.


This is the principal gateway for United Kingdom and Irish Genealogy.

Besides home pages there are many useful links on all sorts of genealogical topics on Cyndi's page.

The Guild of One-Name Studies
was formed in 1979 for all those interested in researching all references to a surname. Visit their web-site to see if any other of the names you are researching is the subject of a ONS. You will also find a definition of a ONS on this site: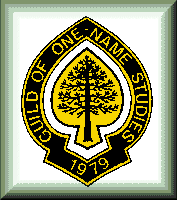 URL=http://www.rowberry.org/research.html
Last revised: 3rd May 2016
© Polly Rubery 1998-2016